ABV 6.2% | year-round
Bursting with aromas of tangerine and pineapple. This east coast meets west coast style IPA has flavors of juicy melon and tangerine thanks to the use of Mandarina Bavaria hops. Moose Juice IPA has a crisp mouthfeel and is well balanced with a smooth finish. Brake For Moose!
Moose Juice is brewed in collaboration with the Thirsty Moose Taphouse in Portsmouth, Dover, Manchester, Exeter and Merrimack, NH.

Awards
Moose Juice IPA has received two awards in the India Pale Ale category at the Great International Beer, Cider, Mead & Sake Competition. In 2017 Third Place and in 2019 Second Place.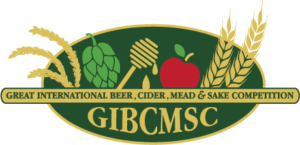 Available in:
16 oz can 4-packs
15.5 gallon kegs
5.17 gallon kegs