We're thrilled to announce that we have teamed up with Granite State Comicon again to bring you an EXCLUSIVE Granitecon Brew! The Bumbleberry Fiend, a bumbleberry blonde ale.
What's a bumbleberry? It's another word for mixed-berry, or a mixture of your favorite berries. We used strawberries, blackberries, raspberries, and blueberries in our mix. Bumbleberry is often associated with pie, but this is not a dessert beer. It's light, fruity and slightly tart from all those berries.
Granite State Comicon has recruited four fan-favorite artists to create one-of-a-kind original artwork for the labels. Each 4-pack features four different labels. Each one is a different artist's interpretation of The Bumbleberry Fiend.
Join us in the Tasting Room to meet and greet the artists behind The Bumbleberry Fiend labels!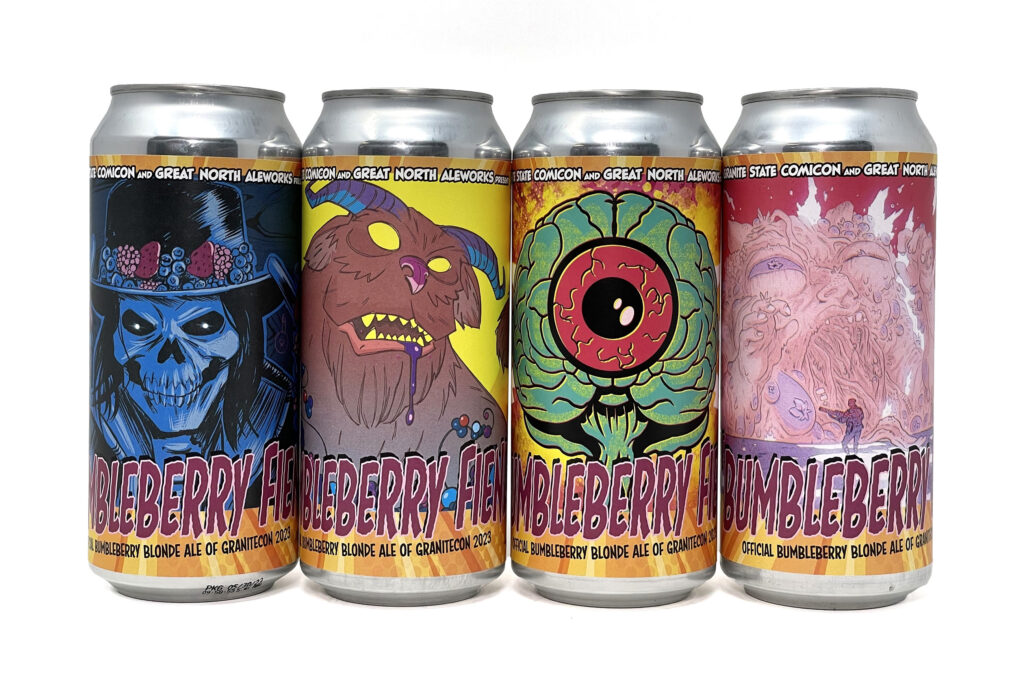 September 15-17, 2023
Manchester, New Hampshire