ABV 6.5% | year-round
RVP (Robust Vanilla Porter) is brewed with a blend of roasted and toasted malts, laying a rich foundation of coffee and dark chocolate flavors. Madagascar vanilla arrives late to the party, giving RVP its signature flavor and aroma.
Backstory
This porter has caused great debate in our circle of friends – several claim Rob brews it just for them (you know who you are). Of all the beers we've homebrewed over the years, this is THE beer that our friends demand when they come over for a visit. But Rob has to admit, he brews it for everyone!
Awards
RVP received a Bronze Award at the 2017 Can Can Awards in the Herb and Spice Beer category.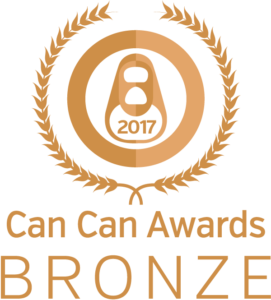 Food Pairings
Fantastic on its own for dessert, but for a real treat try RVP paired alongside chocolate cake, creme brulee, or cannoli. Beer for dessert? We think yes!!!
Available in:
16 oz can 4-packs
15.5 gallon kegs
5.17 gallon kegs