ABV 5.4% | year-round
Tie Dyed is a sessionable pale ale that's aromatic and refreshing. Brewed with Citra, Amarillo, and Cascade hops, this lively beer is light, crisp, and packed with flavor.
Backstory
Tie Dyed started as our summer seasonal. We wanted a beer that had great hop aroma and flavor, but was smoother and easier drinking. Perfect for a hot summers day. It was an instant hit, so we decided to promote it to year-round! 

Awards
Tie Dyed received a First Place in the American Pale Ale category at the 21st Annual Great International Beer, Cider, Mead & Sake Competition.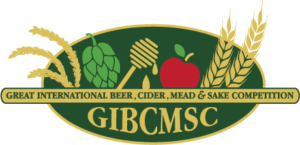 Available in:
12 oz can 6-packs
12 oz can 12-packs
16 oz can 4-packs
15.5 gallon kegs
5.17 gallon kegs