If you found this page, you probably have a Great North IPA in your hand. Thank you!
IPA has been our number one selling beer since we released it in August 2015. On May 12, 2016 in Philadelphia it was awarded a Silver at the World Beer Cup out of 275 entries. WBC is like the Academy Awards of beer! It was an honor to bring home such a prestigious award to New Hampshire!
If you're looking for a hazy IPA, you've come to the wrong place (check this out instead). Great North IPA is a bit more "classic" with a clear, light orange appearance, and aromas of citrus and pine. The flavor is balanced with just a touch of lingering bitterness.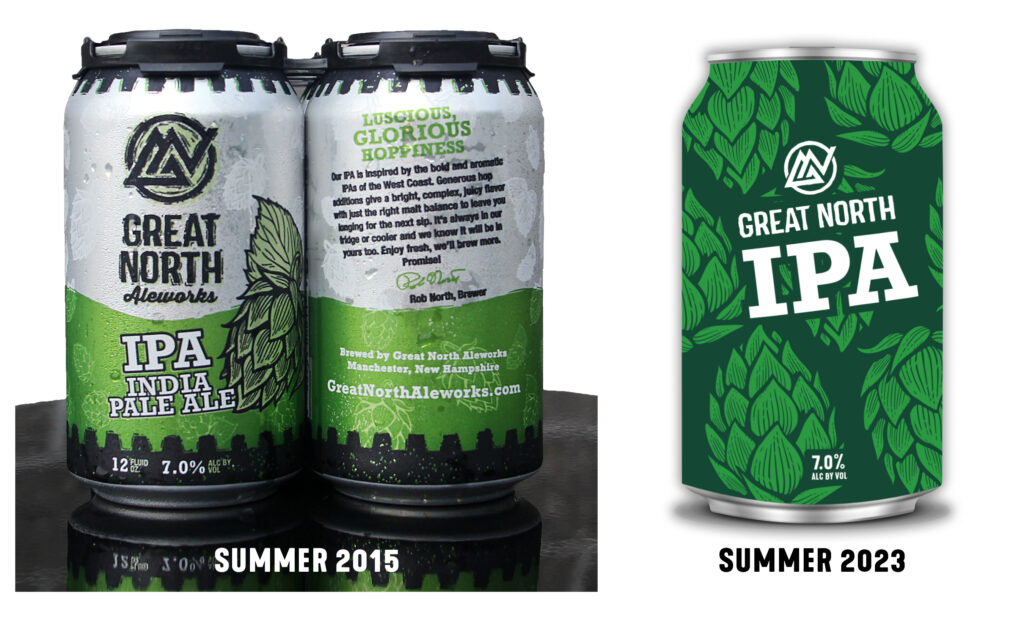 Tasting Room Hours
Monday

Closed

Tuesday

Closed

Wednesday

Closed

Thursday

3:00 - 7:00

Friday

3:00 - 7:00

Saturday

1:00 - 7:00

Sunday

1:00 - 5:00
Twitter Feed