Featured Organization: The mission of the Manchester Historic Association is to collect, preserve and share the history of Manchester, New Hampshire. The Association operates the Millyard Museum and the Research Center, both of which are open to the general public.
Featured Beer: True Brew Lager
Donation: $412.51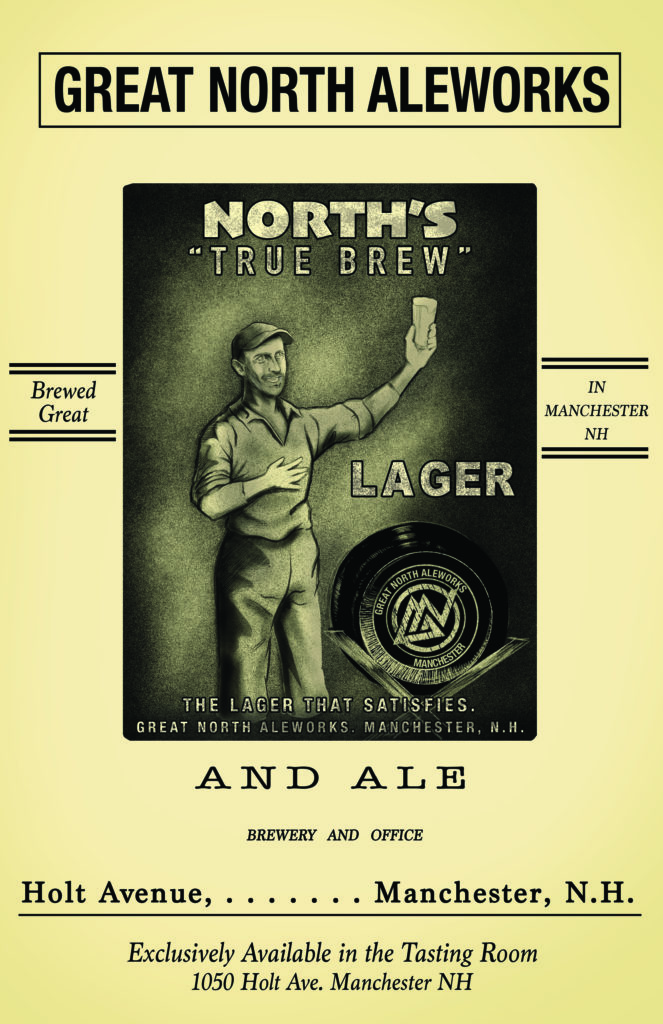 We brewed True Brew to be a light, crisp, German-style lager. This limited draft release was available in the Tasting Room during April & May 2021. There is a story behind the name True Brew…
When we sat down with John Clayton, the Executive Director of the Manchester Historic Association, to discuss collaborating on a beer for our charitable community partnership, he immediately had an idea of what to name the beer; a name that has historic significance in Manchester.
Many people are familiar with Frank Jones & his namesake brewery in Portsmouth, but not many are aware that Frank had a brother, True Jones, who opened True W. Jones Brewing Co. in Manchester. It was in operation from 1891 to 1917. True Jones brewed beers such as Granite State Ale, Climax Ale, and Jones' Lager Beer.
"Little, in fact, is known about True Jones. He appears to have followed Frank (and several other siblings) to Portsmouth, from whence he made his way to the state's largest city, Manchester. There he, in 1891, gained control of the Carney, Lynch & Company brewery. Changing the name to the True W. Jones Brewing Company, he became king of the Manchester brewing scene. But, then again, that was pretty easy: by the 1890s True W. Jones was the only game in town. He was the only brewer in Manchester. True passed away on October 2, 1899, but the brewery that bore his name continued on until New Hampshire went dry in 1917."
Excerpt is from "Beer New England," by Will Anderson