Introducing SNOBier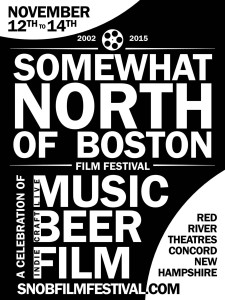 The 14th annual (SNOB) Film Festival (SNOB = Somewhat North Of Boston) will run from November 12th through 15th at the Red River Theaters in Concord, NH. SNOB is all about independent film, music, and craft beer!
Great North Aleworks is thrilled to be participating this year by brewing the the official beer of the festival – we call it SNOBier!
SNOBier is an amber lager (yes, Great North Aleworks has brewed it's first lager!) that was designed by John Cataldo, our Quality Control & Assurance Manager – it's his take on a German-style Festbier. The beer is amber in color and is lightly hopped, resulting in a bready and honey-like flavor that comes from a blend of malts used in the brew.
You'll be able to find SNOBier throughout on tap throughout NH, as well as in our tasting room.
As of 11/11/15 you'll be able to find SNObier at the following locations: