Great North Aleworks IPA Wins Second Award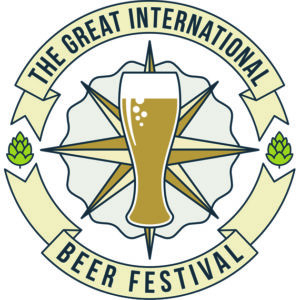 Manchester, NH • November 15, 2016—Great North Aleworks claimed a bronze medal at the 20th Annual Great International Beer & Cider Competition, held on November 4, 2016, in Providence, Rhode Island. This is the second medal Great North Aleworks IPA has been awarded this year, having won a silver award in the American-Style India Pale Ale category at the World Beer Cup held this past May in Philadelphia, Pennsylvania.
"Our IPA has quickly become our flagship beer, so it is very rewarding to see it do so well in international competitions like the Great International Beer & Cider Competition and the World Beer Cup. There are so many great IPA's brewed thought the world, and we are thrilled that our's has received such recognition", said Rob North, founder and brewer at Great North Aleworks.
This year the Great International Beer & Cider Competition had 814 entries from breweries and cideries across the U.S. and from around the world. Beers and ciders were judged in a blind tasting format by 130 professional brewers, beer industry professionals and beer journalists. First, second and third place awards were presented in 58 categories of ales, lagers and ciders. The judges knew only the style and subcategory of each beer and cider.
Great North Aleworks is a 20-barrel production brewery located in Manchester, New Hampshire. Founded in August 2015 by award winning homebrewers Rob and Lisa North, Great North specializes in brewing flavorful, food friendly beers, with a fanatical devotion to quality.
Great North's beers are available in cans and kegs throughout New Hampshire thanks to a distribution partnership with Amoskeag Beverages. Year round offerings include: IPA (India Pale Ale), RVP (Robust Vanilla Porter), and Tie Dyed (Dry-Hopped Pale Ale). Other seasonal, special releases, and collaborations are available throughout the year.
Great North Aleworks has a tasting room located at their brewery where guests can take a tour, have a growler filled, sample beers, and enjoy a pint.