Alt Rock Beer launch party!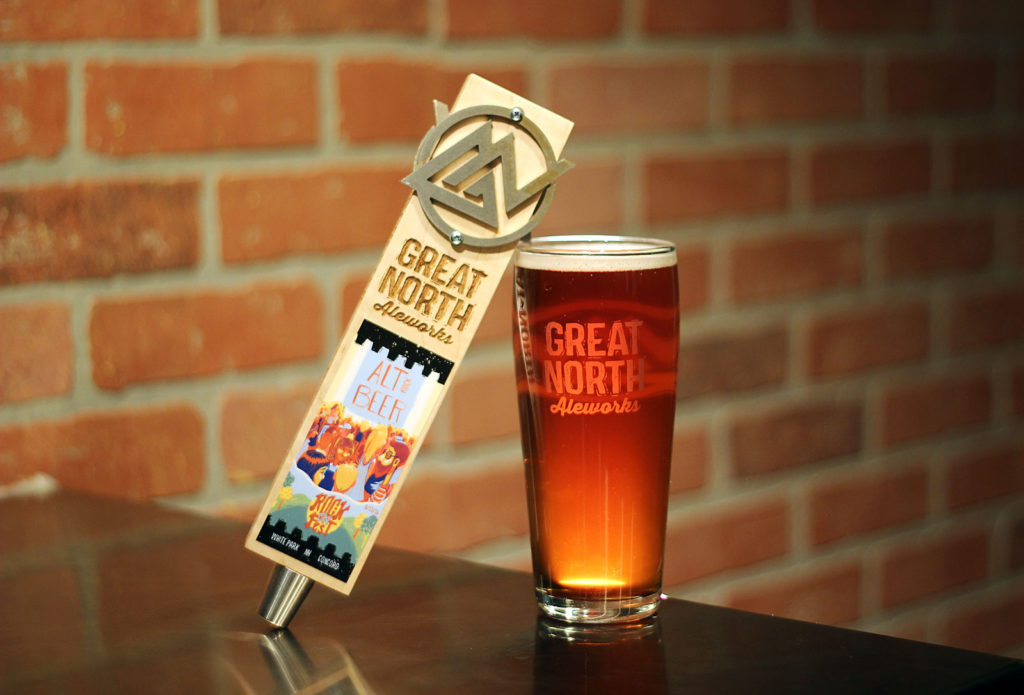 We're throwing a launch party for our next special release that we call "Alt Rock Beer". It's a collaboration between Great North Aleworks and the Rock On Foundation to help promote their summer Rock On Fest*. Stop by the Great North Aleworks tasting room on Thursday, July 21st and be among the first to taste this new draft only beer. We'll have it available by the sampler, pint, and growler.
Alt Rock Beer is a copper colored, German style ale brewed with classic Hallertauer hops and Pilsner malt. It's fermented at cooler temperatures resulting in a clean, smooth beer that is well balanced. Alt Rock Beer is sessionable, yet satisfying, and comes in at 4.8% abv.
Not only are we releasing a new beer, but it's also our next "Raise a Glass & Cash" fundraiser night . We'll be donating $1 for every pint, flight, growler fill, and 6-pack sold to who else but the Rock On Foundation. If that's not enough, we'll also have our first ever live music in the tasting room with a performance from Badfellows.
The tasting room will open at 3 p.m. as usual, but the party will officially begin at 6 p.m. We'll be staying open an hour later till 8 p.m. Tell your friends and get down to the brewery, because this is going to be a great time!
Can't make it to the launch party but want to try the beer? No problem! It will be available in our tasting room by the sampler, pint, or grower for a couple of weeks. You'll also find it on tap at bars and restaurants around the greater Concord area and beyond. We'll keep a list of places here.
*Rock On Fest is a free event held at White Park in Concord on Saturday, August 13th that includes music, yoga in the park, high school hoops, family fun, local vendors and fireworks. The music line-up includes Born Ruffians, Saintseneca, Jason Anderson, Dirty Bangs, The Snaz and Skinny Bones. Come one, come all!