Great North Aleworks is now available in Connecticut!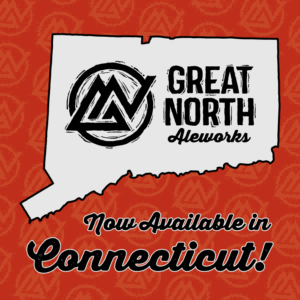 We're excited to announce that we recently signed a distribution agreement with Sarene Craft Beer Distributors making our beers available in the Nutmeg State! Cans and kegs of Great North IPA, Tie Dyed, Robust Vanilla Porter, and Chocolate Milk Stout will begin showing up in stores, bars and restaurants throughout the state beginning February 28, 2017.
To celebrate our launch, Rob and Brian will be in Connecticut later this week for some special events:
Please share the great news with your friends and family in Connecticut!