Great North…To Go!
NOTE: Listing of available beers at the bottom of this post has been updated as of 3/19 6:05 PM.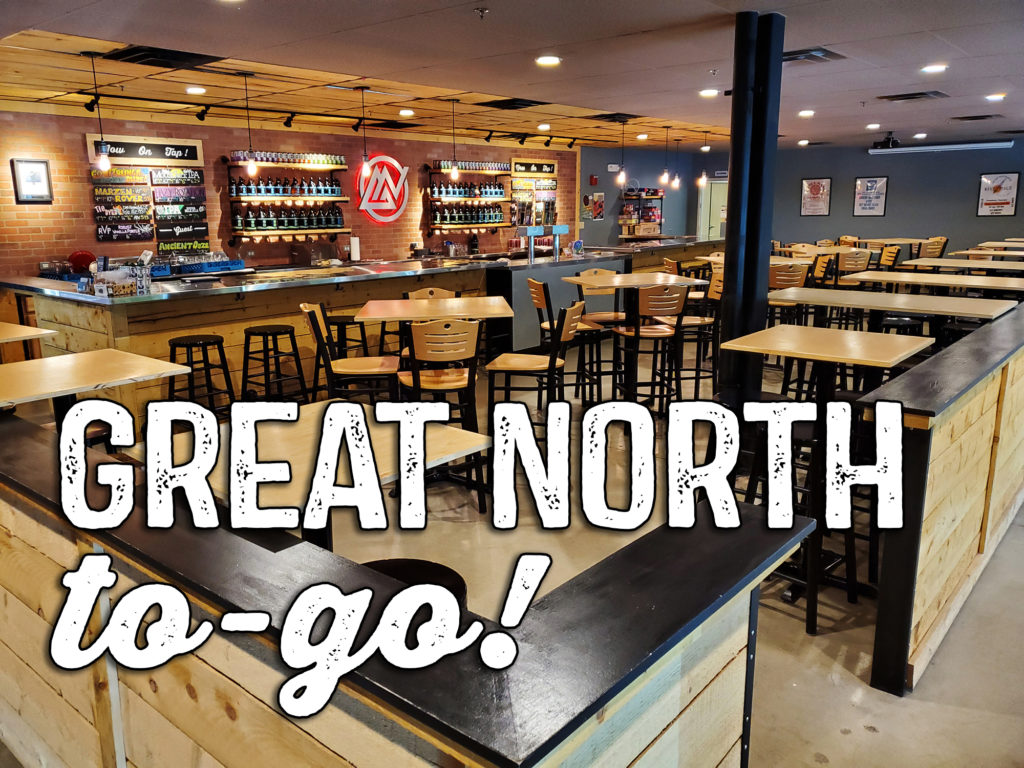 With the Governor's order that all NH restaurants and bars close, our Tasting Room will be open for to-go service only until the order is lifted.
The hours for this coming week are below. We will re-evaluate as we go and determine what our hours will be after that.
– WED, 3/18 4-7 PM
– THU, 3/19 4-7 PM
– FRI, 3/20 4-7 PM
– SAT, 3/21 1-4 PM
– SUN, 3/22 1-4 PM
Beer available to go will be cans, growler fills, and kegs. Please feel free to call ahead (603) 858-5789 and we will get your order ready (beer list and pricing are at the bottom of this post). Calling ahead especially for growler fills or kegs, will definitely speed up the process and eliminate wait time. If you call and get our voicemail, please leave a clear message with your name, phone number, order, and expected pick-up time. We'll do our best to be ready for you.
During this time, we will not be filling non-branded growlers (for example stainless steel, ceramic, GrowlerWerks, etc.). If customers come in with one of these for a fill, we will offer you a new Great North glass growler at no charge. All customer owned Great North Aleworks branded growlers will be swapped for a new one.
Since normal Tasting Room events are not possible at this time, we will be doing a 'to-go' version of our Raise a Glass & Cash fundraiser. During the weeks that we are operating in a to-go manner, we will donate $1 for every 4-pack, 6-pack, and growler fill to our friends and neighbors at the New Hampshire Food Bank.
We will be regularly sanitizing high traffic areas (front door handles, cooler handle, retail counter, and point of sale touch screen).
As always, we appreciate the support of all of our customers, your support of other breweries, bars, restaurants, and retail stores.
Here is a current list of what we have available in cans, growler fills, and kegs: